Collaboration between Tampere Region Festivals and Tampere Tramway
In total eight of our member festivals organised complimentary pop up performances in the tram during year 2022.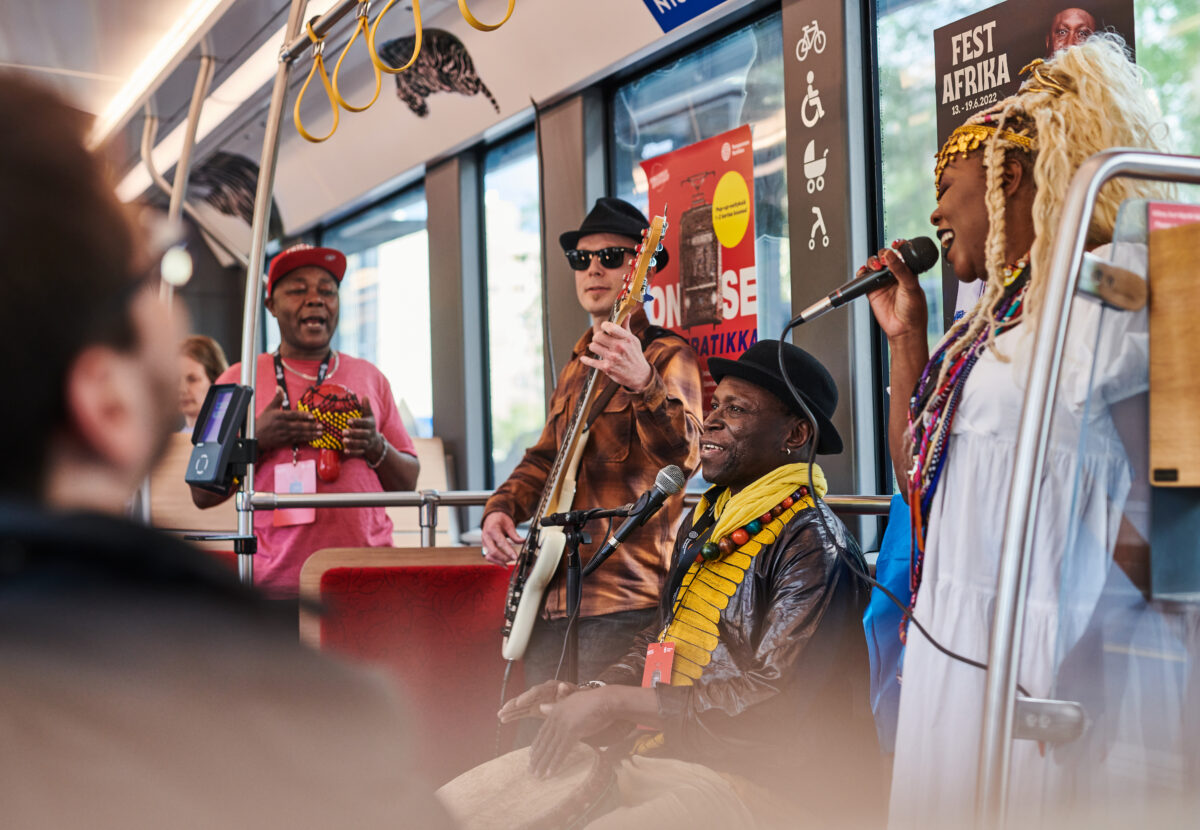 Municipal collaboration
Some of the most important partners for Tampere Region Festivals are the cities and municipalities in the area. They enable both the operations of festivals and the actual network as well.
City of Tampere assists us with an annual allowance. Our other municipal partners are the City of Sastamala and the City of Valkeakoski. Our partner municipalities have access to training sessions and events organised py Tampere Region Festivals. They also get first hand information on all the projects we run and the latest news in the festival scene. We also collaborate in marketing for example at trade fairs.
Culture field and the Events industry
Tampere Region Festivals has a vital role in bringing together people from the fields of culture, events organising, projects and festivals. Nationally our most important partners are for instance Tapahtumateollisuus ry., Visit Finland and Finland Festivals as well as several trustee organisations, foundations and funds within the industry.
Teaching and Education
As an innovator organisation we actively seek collaboration opportunities with local educational institutions. In the past years Tampere Region Festivals has taken part for example in project TAOTAO by Tampere University of Applied Sciences. The aim of the project is to offer updating education in the field of events organising. We have also participated in a joint Congress and Festival project with Tampere University and region's congress and festival organisers.
Corporate Collaboration
In the corporate world our long standing partner is Tampere Chamber of Commerce and Industry. Our executive director Tiina Kuusisto sits in their board of events and tourism.
Wild ideas- Yes, please!
In the past we have also executed many creative collaborations with various partners. The latest experiment was to produce art experiences by our member festivals in the tram. This was done in cooperation with Tampere Tramway. In total eight of our member festivals organised these pop up performances during 2022. The results were exhilarating!
More information (in Finnish): Taideratikan pop-up-esitykset
Photo: Wille Nyyssönen, Tampereen Raitiotie Oy